Connect With Us
Our programs have been shown in several studies to improve all types of relationships. And, they are developed by leaders in the fields of couple therapy and have been used across the world. Interested in learning more about what Project Harmony is and what benefits there are for you? Take a look at the information provided and fill out a quick contact form! We would love to contact you and share more about the work we do and how you can get involved!
Organizations, businesses, and individuals interested in establishing a partnership with the Marriage and Family Research Institute can explore the different partnership levels attainable and learn how to take the first step towards working together in making our community stronger.
Students can take a look at various opportunities available for students who are interested in collaborating with the Institute through clinical internships, research assistant positions and volunteer opportunities.
Funding for this project was provided by the United States Department of Health and Human Services, Administration for Children and Families, Grant: # 90ZB0009-01-00. These services are available to all eligible persons, regardless of race, gender, age, disability, or religion.
Project Harmony is classified as a research study at the University of Central Florida, UCF IRB STUDY00002385. This study is under the direction of Dr. Sejal Barden, Principal Investigator and Dr. Dalena Dillman Taylor, Co-Principal Investigator.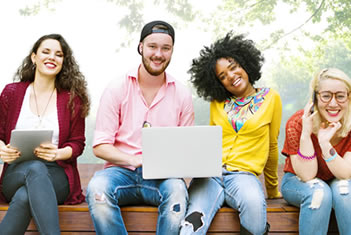 RELATED PAGES