Students
Volunteering
The Marriage and Family Research Institute provides graduate students with the opportunity to complete their clinical internship. Students will gain knowledge and skills in working with a diverse population of children, couples, and families. If you are interested in applying, please contact Dr. Dalena Dillman Taylor at dalena.taylor@ucf.edu for more information.
For Counselor Education students:
At the MFRI, the intern will get the opportunity to see children, couples, and families. The internship placement includes conducting play therapy sessions at local schools, facilitating relationship education workshops as part of the Project Harmony grant, and seeing individuals and couples at the MFRI. The intern will also have the opportunity to gain valuable research experience and participate in additional sub-committees that fit the intern's interest. If you are interested, you will need to meet the following minimum qualifications:
Must have taken or be enrolled in Foundations of Play Therapy this summer
Must have taken Family I
Must begin internship in the Fall semester
Preference will be given to MCFT students; however, all students who meet the above qualifications are eligible for this position. Email a vita, including references and contact information to Dr. Dalena Dillman Taylor at dalena.taylor@ucf.edu. Interviews will be scheduled in April prior to a Fall placement.
All interns are required to complete two semesters.
For Social Work students:
Social work interns at the MFRI have the opportunity of interacting with research participants in various capacities. Our MSW interns gain valuable experience with in-person and phone recruitment, providing support for workshops and assessment administration, and providing case management services to participants in need. The MFRI is a great fit for students interested in learning more about research, working with couples and families, and working with low-income individuals. All of our interns receive bi-weekly supervision with their direct supervisor and are trained the Prevention and Relationship Enhancement Program (PREP), a well-established relationship curriculum.
---
Undergraduate Research Assistants
Qualified undergraduate students have the opportunity to work as Undergraduate Research Assistants (URA) with the MFRI for a minimum two semesters. Undergraduate Research Assistants are provided the opportunity to work collaboratively on research with faculty and professional staff at the MFRI. Opportunities to present and publish this research may be available including expositions and poster presentations, such as the UCF Showcase for Undergraduate Research Excellence (SURE). To view current and past research and presentations visit the Research page.
---
Research and Mentorship Program (RAMP)
The UCF Research and Mentoring Program (RAMP) is designed to provide undergraduate students, who may be interested in pursuing graduate education, with research experience while working closely with a faculty mentor. In addition, the students participate in a variety of workshops designed to increase their awareness and knowledge of graduate school education. The aim of this program is to encourage more students from those populations who are traditionally underrepresented in graduate education to attend graduate school. (from the RAMP web-site)
More information at http://ramp.ucf.edu/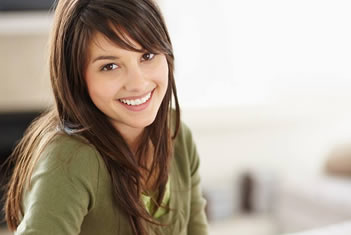 Volunteers
The Marriage and Family Research Institute accepts volunteers at various times of the year from counselor education, social work, psychology, and other degree programs. All of our volunteers receive biweekly supervision from their direct supervisor, and mentorship in their professional development interests.
As a volunteer, you may be able to assist with any of the departments described below:
Recruitment
Volunteers in the Recruitment Department gain extensive experience in interacting with potential participants in person and by phone. These volunteers have the opportunity of talking to community members, attending community events, and building skillsets in persuasion and marketing.
Family Services
Volunteers in the Family Services Department (FSD) gain valuable experience in the implementation of research, by assisting research participants throughout their enrollment in the program. FSD volunteers have the opportunity of interacting with participants by phone and in person, assisting with assessment administration, and supporting successful execution of workshop events.
Operations
Volunteers in the Operations Department build skillsets in event planning and management, as well as in understanding the nuances in the implementation of large-scale research. Operations Department volunteers play an important role in assisting with workshop logistics to ensure the success of the program.
If you are interested in being a volunteer, please fill out the form below and a team member will contact you.