Community
Current Projects
Project Harmony:
Project Harmony offers relationship education to couples as well as essential skills to promote success in the workplace while learning more about personal strengths.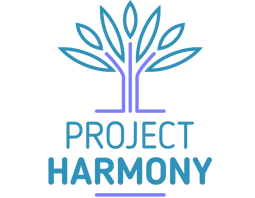 Using the Prevention Relationship Enhancement Program – PREP, our program will help individuals and couples learn effective communication strategies, gain tools to cope with stressful situations, learn to listen and be heard and improve conflict management skills to positively impact relationships and careers. Participants will also engage in our Career Pathways Program that includes workshops to improve knowledge and skills in financial literacy and to enhance employability skills.
Funding for this project was provided by the United States Department of Health and Human Services, Administration for Children and Families, Grant: # 90ZB0009-01-00. These services are available to all eligible persons, regardless of race, gender, age, disability, or religion.
Project Harmony is classified as a research study at the University of Central Florida, UCF IRB STUDY00002385. This study is under the direction of Dr. Sejal Barden, Principal Investigator and Dr. Dalena Dillman Taylor, Co-Principal Investigator.
Career Pathways Program includes:
Money Matters workshop – This workshop focuses on financial management and literacy, increasing knowledge and practical skills on how to manage money by preparing a personal/family spending plan, and identifying ways to decrease spending and increase income.
Career Skills & Personal Branding workshop – This workshop focuses on practical career search techniques as well as ways to secure a new job. In addition, participants will gain a deeper understanding of how to market their career skills and make their best impression in the workplace.
We also aim to improve access to community social services, career related services, and others. Participants are randomly assigned to different formats of the program. The different formats will offer the same services, but in a different order. See "website page outlining two programs" for more information about Project Harmony.
Proyecto Harmony en Español.