Contact Us
Our Institute is dedicated to supporting and strengthen healthy relationships for couples and individuals. We offer relationship education & professional development workshops at no cost to you. Our research shows this program can help you and your relationship by giving you new tools to better understand and come up with solutions to combat your biggest relationship problem. By engaging in our program, you can:
Learn to listen and be heard
Resolve conflict
Gain skills to get a better job
Plan how to spend your money
Upcoming orientation dates for next workshops:
Couples:
English: Monday, September 24th or October 1st from 6-9 PM and Thursday, September 27th or October 4th from 6-9 PM and Saturday, September 29th or October 6th from 2-5 PM
Spanish: Friday, August 31st or September 7th from 6pm-9pm and September 1st or 8th from 6pm-9pm
Individuals:
Friday, November 2nd from 6-9 PM
Please fill out the form below with the date you are interested in registering for to request more details about the project and register to reserve your space, as it is limited. In order to participate, you must speak with one of our representatives. We will contact you as soon as we can. If you have any questions, please call (407) 823-1748.
New workshops are offered every month!
We do not share any emails or personal information with third parties.
---
Contact Us Now!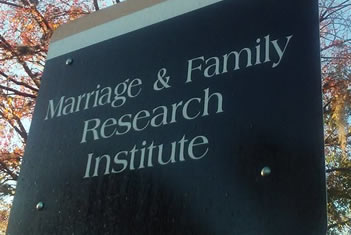 Marriage and Family Research Center
12649 Triangulum Court
Orlando, FL 32816
RELATED PAGES
Administrative Contact Information:
Telephone: 407.823.1748 | Fax: 407.823.1749 | Email: mfri@ucf.edu